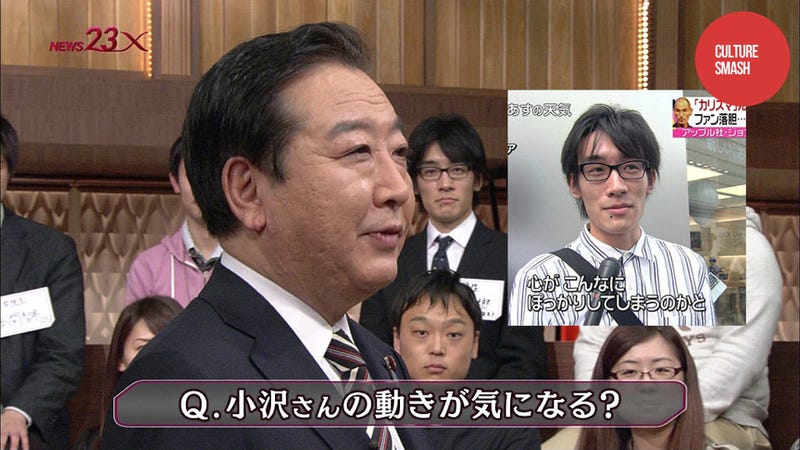 Last night on Japanese television, Prime Minister Noda appeared in a Q&A. To his side sat a young participant in black glasses. This young man's appearance, while certainly not striking, looked familiar to one Japanese net user, who quickly uploaded a photo showing the same man with a mic to his face.

Impressed with the good catch, other net users quickly also noted that this man was not just some guy. He seemed to be a "sakura"—a plant or a phony. You know, a decoy.
In the Noda clip, the man in glasses was essentially an extra, filling out the television frame. Noda, the Prime Minister, might have had no idea what was going on; he has far more pressing issues to worry about. However, some in Japan are questioning whether the broadcast was a "yarase", or "staged", program.