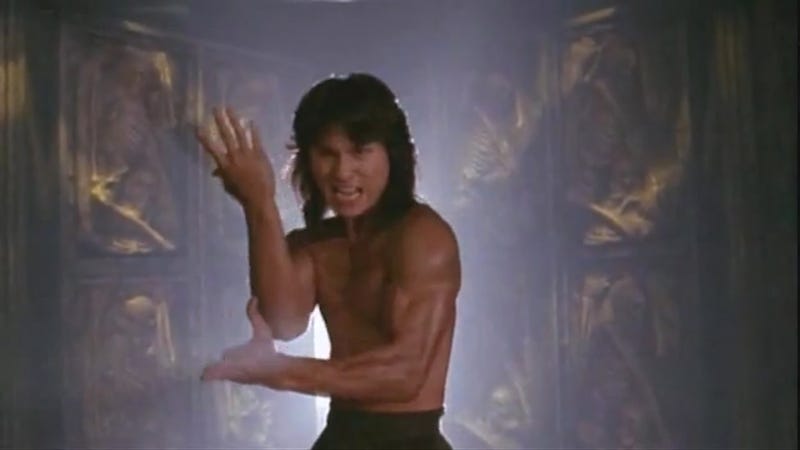 Editor's note: Hollywood seems to have a penchant for shitty video game adaptations, don't they? But the utter disaster that was a movie like Super Mario Bros. didn't quite scare away movie producers and directors.
When a team of passionate, actual gamers got together, they recognized that someone had to pay attention to the booming success of Mortal Kombat. But they weren't just making a movie out of it. They were building a franchise.
Writer Jamie Russell digs through the history of Hollywood's affair with video games in his book, Generation Xbox: How Videogames Invaded Hollywood.
We've already highlighted one story to have surfaced from the book—namely, the story of how Microsoft's Halo franchise failed in the movie world—but this tale brings us back to the earlier days of video game adaptations.