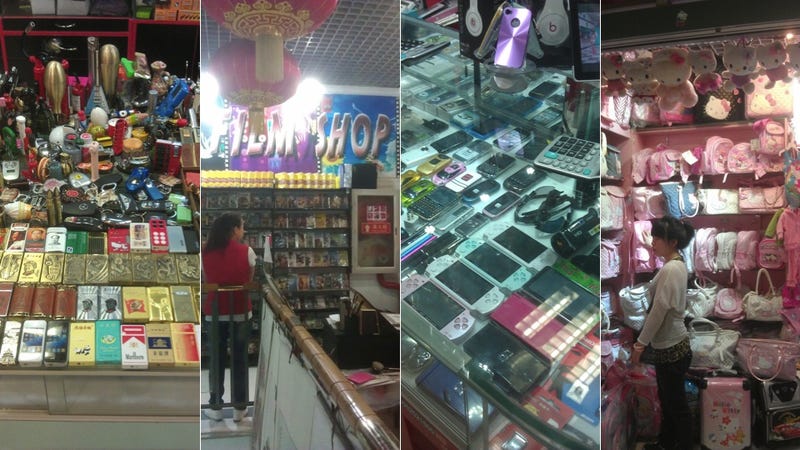 There are countless markets in China that sell un-branded merchandise that appears to be blatant knock-offs, but there are certain places in every major city in China that sell knock-off and counterfeit goods right in the open.

Located in big cities such as Beijing, Shanghai, and Guangzhou, these markets are huge tourist traps. They sell everything from fake designer nail polish to bootleg video games.
Unlike the technology gray markets, these shopping centers are tourist destinations. Everyday there are at least one or two coach buses parked out front, bringing domestic and international tourists alike to these places.