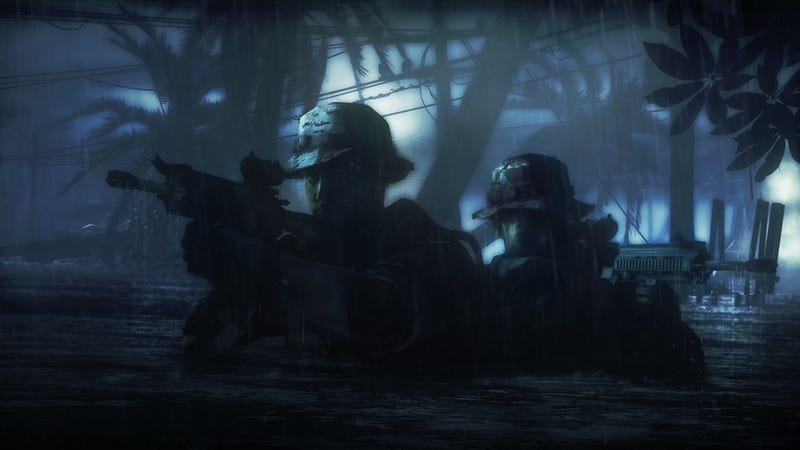 Over a month ago, I saw the new Medal of Honor. Over a month ago, I sighed.
We are stuffed with first-person shooters like a summer mosquito is stuffed with blood, and at times I consider my interest in these things just about sucked dry.
I feel that on my cynical days, which I guess is the kind of day I was having when I went to a nightclub in San Francisco to see the first footage of Medal of Honor: Warfighter.
But in my optimistic moments I remember that when many people make the same thing, it's easier to spot the subtle differences. One person's over-doing-it is another person's gradual iteration. These games are all about solving life's problems from behind the barrel of long rifles, but the tiniest things can make the difference.
I hope what I first heard from this new Medal of Honor is no tiny thing.
What I heard was the voice of a woman, itself a rarity in military shooters. This was the voice of the wife of the main character, Preacher, the playable main character in this ripped-from-the-headlines adventure of top-tier military personnel fighting terrorists across the world.