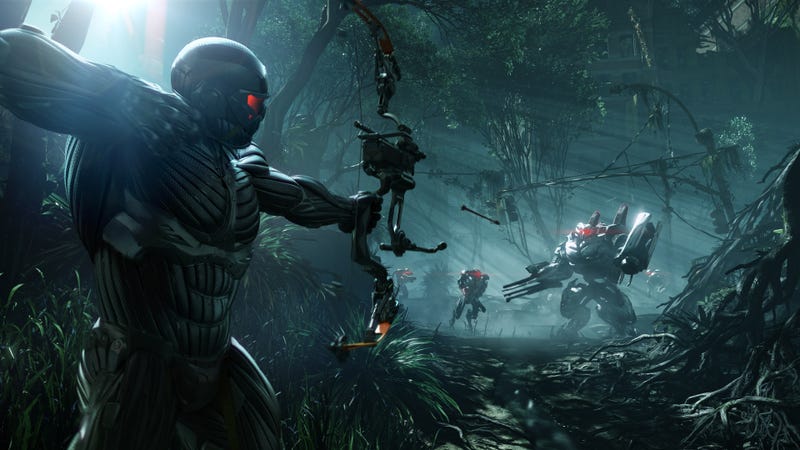 This morning EA and Crytek have officially unveiled Crysis 3, the third installment of the high-tech military shooter franchise and the second set in New York City's lush rainforests and teeming swamps. Wait, what?

The first Crysis took place on a tropical island. The second Crysis took place in New York City. The third mashes these two environments together, thanks to the power of the sinister Cell Corporation's Nanodome. Yes, New York City has been encased in a bubble and transformed into an urban rainforest, with seven distinct environments (known as the Seven Wonders) ready to put Prophet's skills and technology to the limit.
It's the perfect place for a bow, as it turns out, like the one we saw during last week's leak.