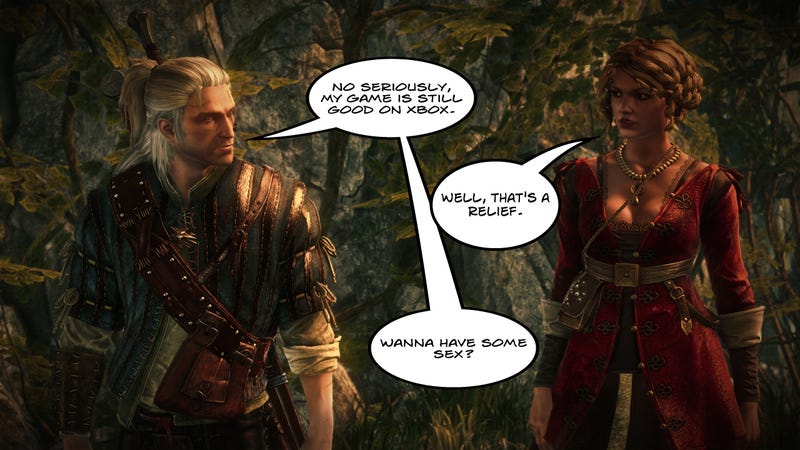 If you're an RPG fan who doesn't own a super-fast gaming PC, you probably spent this time last year watching your PC-owning friends with no small amount of jealousy as they went on and on about this great game they were playing called The Witcher 2.
I was one of those PC ownerrs—I played the crap out of The Witcher 2 last year, loved it, and have been chipping away at a second playthrough as I write this.
You will be happy to know that just as it seemed when I last played it, The Witcher 2 has made the transition to Xbox 360 wholly intact.