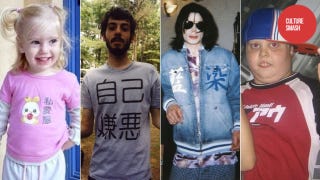 You know "Engrish"? The incorrect and strange English that appears throughout Japan is something some English (and even Japanese) speakers enjoy laughing at. You see funny English on signs, company slogans, and, most often, t-shirts. Hahaha, right?

But what about when foreigners don t-shirts with goofy Japanese? More hahaha.
Japanese and English are very different. That's why, as Kotaku previously pointed out, Japanese video games are changed when they are localized into English.