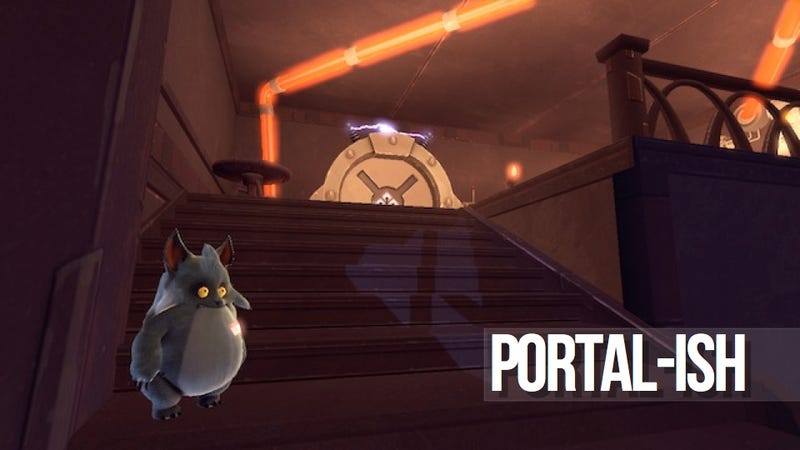 Everything's in first-person. Your silent hero is equipped with a high-tech gadget that can manipulate chunks of the environment. You progress through a series of rooms, each stuffed to the brim with quirky crate-and-button-based puzzles that need solving. And an omniscient voice is talking to you the whole time.
Stop me if you've heard this before. You probably have. It's Portal. But it's also Quantum Conundrum.
Quantum Conundrum, a Square Enix-published title that will be out for Xbox Live, PC, and PlayStation Network this summer, feels like a natural successor to Valve's critically-acclaimed puzzle game. It feels like what the designer of Portal would make next.