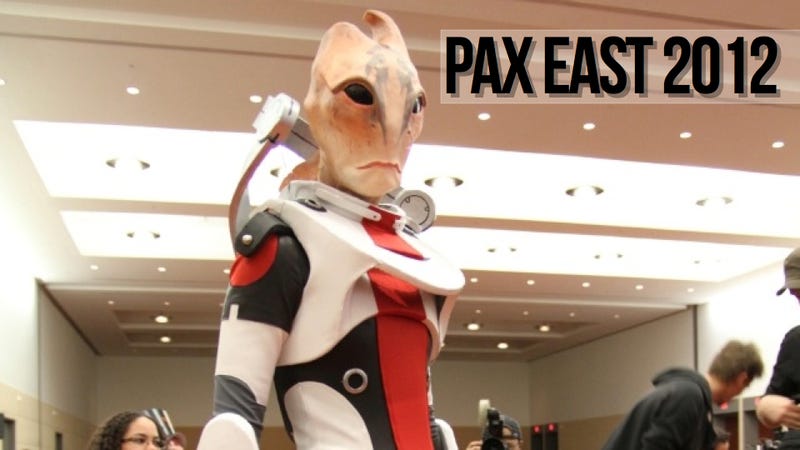 PAX East 2012 is no more. Legions of gamers have returned to their nests. Boston is finally at peace.
But for three days, the East Coast morphed into a cosplay-stuffed playground for all things gaming, a wonderful wonderland of Mass Effect characters and developers who look like cats.
We had a great time out at PAX East this weekend, and we want to share that with all of you. So whether you were out on the show floor or stuck at home, wishing you had a three-day pass, check out Kotaku's round-up of this year's greatest games, costumes, and stories.