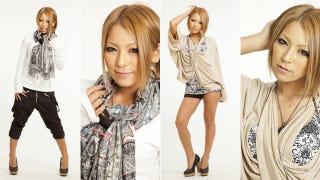 What is it with Sega's Yakuza games and adult video stars? Whatever it is, another could be promoting the next one. Her name is Sakura Kiryu.

Sega selected a host of ladies from across the country (Sapporo, Tokyo, Osaka, Fukuoka, and Nagoya) for its "Miss Yakuza" competition. Only five of the fifteen will be selected and appear in Yakuza 5 as well as promotions for it.
Previously, adult video star Rio filled a similar role when she was selected to appear in Yakuza 4. But's not like when in-game hostess Erena Aihara decided to go into porn after appearing in Yakuza 4.