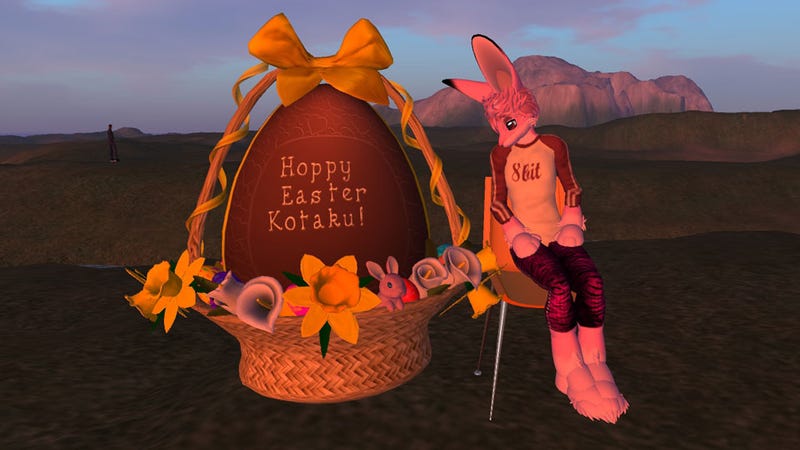 With Tina and crew at PAX East all weekend long, it's my responsibility to gather together the best of everything Kotaku had to offer this week. That should explain why it's a day late.
It might also explain the rabbit picture atop this post. Before you all shout "furry!" and run for the hills, know that I got up at 5AM this morning, logged into Second Life, and purchased Linden dollars with real money just to bring you this special holiday message. That basket cost me three dollars!
I already had the rabbit thing.
Behold, our Best Of content this week, beginning with a little something we like to call The Greatest Comment Ever Posted (of the week). Okay, we don't like to call it that. I've changed my mind.
If you want to see the list of nominations (and other random conversations) you can head to Tina's recent nomination post that goes up every Friday here. Aren't you glad I remembered to change her name in this cut-and-paste paragraph? I am.