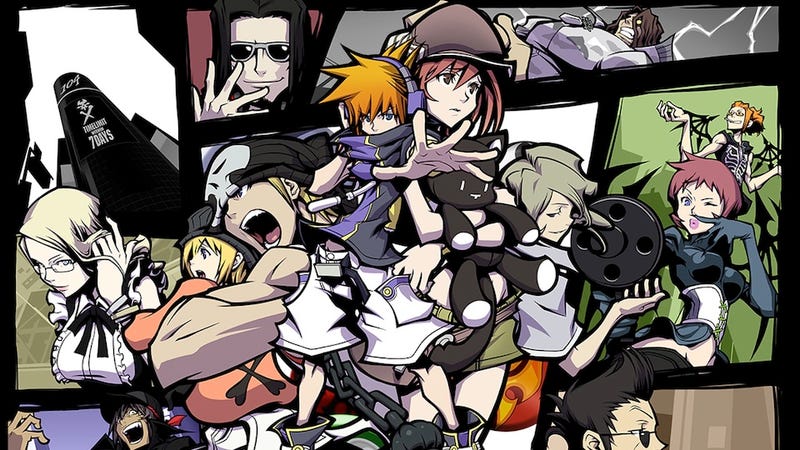 The World Ends With You was a game about shopping, so it makes sense that included a sales-pitch with its in-game music. Also, about being a teenager. And… playing Tin Pin games? And ghosts. And general confusion.

It was a game about a lot of things, wasn't it? Part Battle Royale, part Shibuya shopping-simulator… all great fun. To this day, I've never played another game like it. It wasn't just the brain-splitting split-screen combat, it was the whole vibe of the game. It oozed this neurotic, youthful energy, and the excellent soundtrack tied the whole thing together.
A few weeks back, I wrote about the music for Persona, which I have come to utterly love. Takeharu Ishimoto's super-groovy TWEWY soundtrack is very much in the same vein as Shoji Meguro's work on the Persona games.