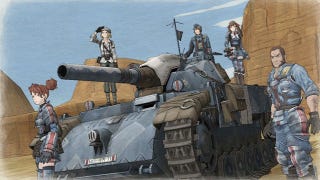 There's this idea floating around. I'm sure you've heard it. It comes in many forms, most of them obnoxious.
"Japanese role-playing games are archaic and obsolete."
"They're driven by nostalgia, not innovation."
"They really suck nowadays."
"lol JRPGs."
It's all crap.
See, the common consensus among a great deal of gaming fans, critics, and scholars seems to be that the era of Japanese role-playing games is over. Kaput. Gone are the triumphant days of insta-classic masterpieces like Chrono Trigger and Final Fantasy VII. Today, it's all about whiny protagonists and level grinding and those wacky Japanese tropes and cliches.
As my colleague Mattie Brice writes over at PopMatters:
"...That's how [Japanese role-playing games] feel to me now, a weight that I constantly rationalize carrying. I just feel too old for them now, grown past the usual tropes and mechanics. This is because JRPGs only earn such a title and standing by including a large amount of conventions from a niche of games, and if you mess with that formula too much, a game drops outside of the tastes of the fanbase... In a sense, JRPGs represent a lot of what's wrong with video games. Namely, things being there just because. Many of these titles advertise 60+ hours of gameplay, but a lot of that time is spent grinding levels and includes other filler tactics."
Sweeping generalizations aside, what about the ones that don't do things "just because"? What about the funky, beat-driven romps through a twisted version of Japan in the inimitable The World Ends With You? Or the surprisingly fun genre-ribbing of Half Minute Hero? Or the heavy cloud of melancholy that hangs over every moment of hack-and-slash bullet hell in the surreal, morbid Nier?