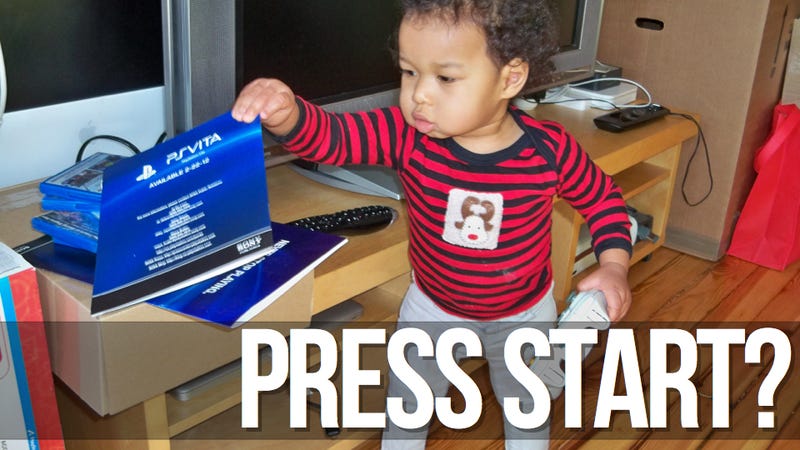 This is my daughter. Her nickname is Cheeks. I really want her to play video games. Like, I really, really do. One of her favorite things to grab when she wanders around the apartment is an Xbox 360 controller. She holds it the right way most of the time, presses the buttons and looks up at me with a big smile on her face.
This fills me with hope.
I dream of her experiencing the beauty of Flower, the bluesy feeling of Bastion and the atmosphere of BioShock. For all my artsy parental aspirations, though, I realize that she's probably going to come in through some more down-to-earth fare.
But, like any father, I wonder what she's going to find when I start letting her engage with the medium I love and work with. More specifically, there's two big problems I see her having when she powers up her first handheld or console game.
She's Not Going to Find Anyone That Looks Like Her

Leaving aside the specific mix of her parentage—Black and Asian, if you must know—this little bundle of cute is going to grow up into a brown woman. Have you seen where brown women wind up in video game casting? Sassy sidekicks are the best of it, folks. And maybe she won't be offended by the Letitias she meets, but they're not going to engender any great love in her either. They're not going to resemble her aunts or her cousins or her school friends.