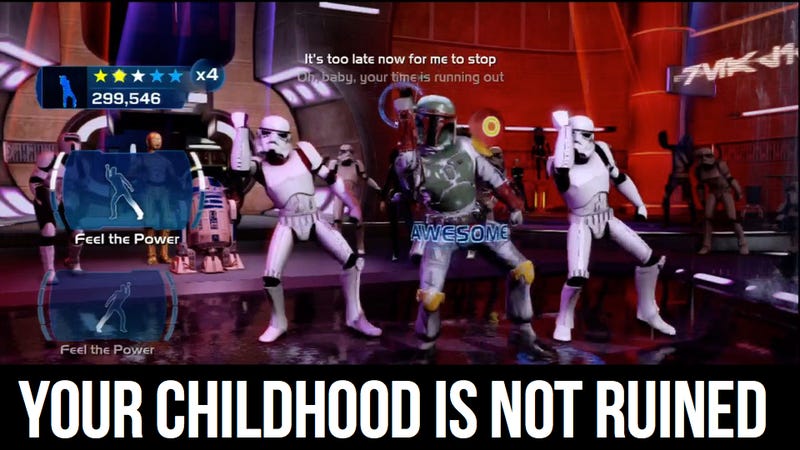 It's been popular for far too long to complain about Star Wars. I'm sick of it, because it all sounds to me like a bunch of old people complaining about kids these days.
Sorry, haters, but you are living in an era of wonderful Star Wars, and your childhood isn't being ruined. And I'm not even sure if things peaked with The Empire Strikes Back.

The latest Star Wars sin, if you'll believe my Twitter feed, YouTube comments or other online chatter, is that a new video game features a dancing mode that turns Cloud City into a disco and features Han Solo and Lando Calrissian dancing to pop songs that have been remixed with Star Wars-themed lyrics.