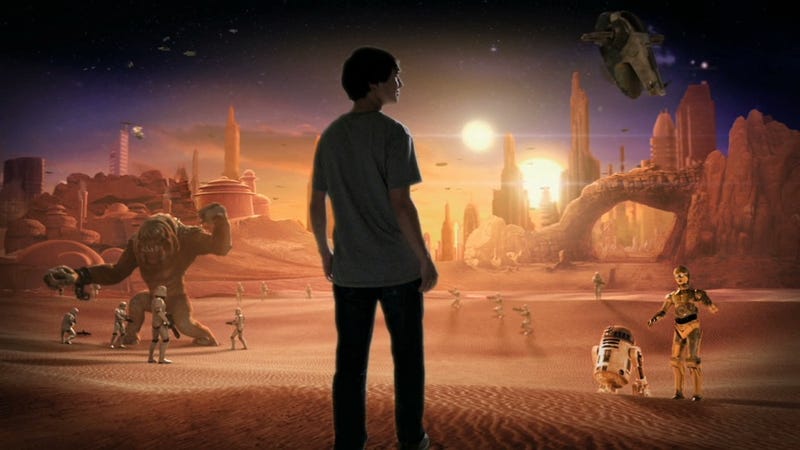 If you know how to use the Internet, you will have little trouble finding people who will tell you that Kinect Star Wars is a bad video game. These people are correct. The combination of one popular thing (Star Wars!) with another popular thing (the magical hands-free Xbox 360 Kinect sensor!) has resulted in one foul ice-cream-lobster sundae.
The only challenge for me is to figure out how to blast this game—fairly—in a new, informative, illustrative way.
I will now make my first attempt:
This game controlled better, that is, half-decently, only once I started playing it with a Wii controller in my hand.
Too weird?
OK. Let's try again…
Kinect Star Wars is a collection of Star Wars-themed inter-activities that some would call games or others would call methods for teaching children to curse.

Let's distinguish from the howls I can agree with and the ones I think are wrong. This much-hyped project is not the sacrilege that some old, original-trilogy-loving grumps complain that it is. The allegedly-mortifying Cloud City dancing mode actually is the best part of the game. And it's fun! Those who can't smile at the opportunity to dance along with a virtual Han Solo or Boba Fett to some pop songs that have been re-written with Star Wars-themed lyrics are too miserable to take seriously. Your childhood has been ruined? Please. If your childhood involved loving A New Hope, then you already loved some cheese.