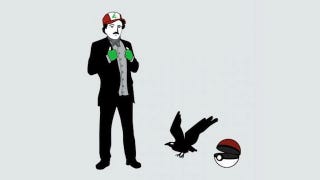 It's Edgar Allan Pokémon! Get it? Every battle is just a bunch of fiendish ravens clawing and poking each other's eyes out, while Edger Allan Poe jots his observations down in the form of poetry. I would very much like to read those poems.
I stumbled on this week's image over on Reddit. Nintendo: new character? We've seen Ash way too many times now. No Pokémon fan would be upset by that transition, right?
Moving on to our Best Of content this week, we kick things off as usual with a comment from the community.
If you want to see the list of nominations (and other random conversations) you can head to my most recent nomination post that goes up every Friday here.