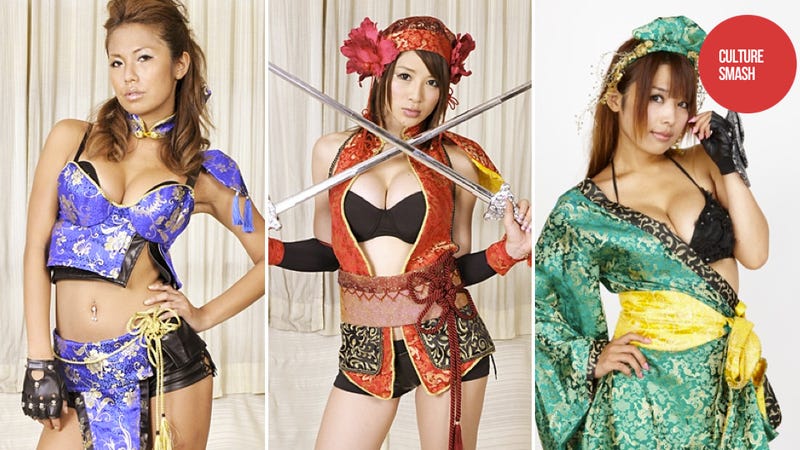 There's a set iconography. Costumes or accessories that immediately evoke imagery and associations. For countless idol groups, the go-to iconography is the Japanese schoolgirl and all the youthful associations she entails.

Not the Sexy All Sisters. They largely eschew schoolgirls in favor of superheroes, juvenile delinquents, and waitresses.
The group was born out of low budget Japanese cinema. It all started with the announcement of exploitation flick Bakunyuu Sentai Pai Ranger (Huge Boob Sentai Tit Ranger). Yuu Tejima, its star showed up in superhero gear with her squad of well-endowed super heroines. The group sang the flick's theme song.