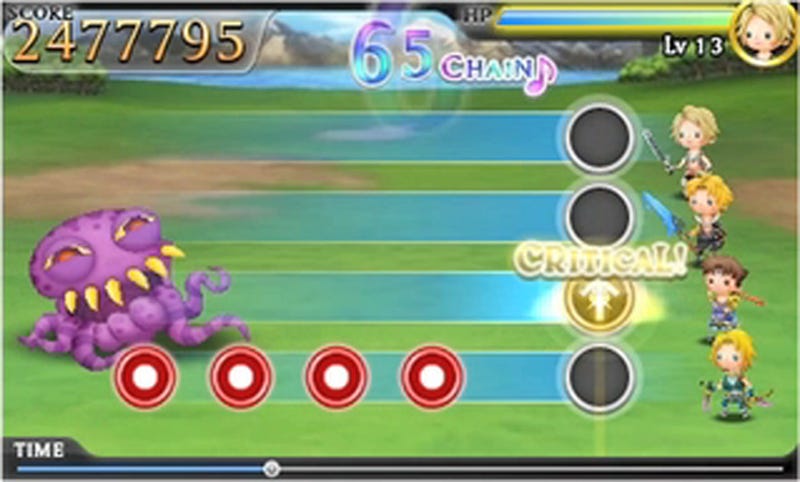 The Final Fantasy series as a whole has the best original soundtrack in gaming. While many series have a standout song or two, Final Fantasy has thirteen games—and many spin-off titles—brimming with instantly recognizable tunes. Whether written by Nobuo Uematsu, Masashi Hamauzu, or other composers, these memorable scores have captured the souls of gamers for the past 25 years. But even supported by a strong soundtrack, does the 3DS game Theatrhythm Final Fantasy have what it takes to stand on its own against the titans of the music game genre?
Good — Now THAT'S a Soundtrack!
The amount and variety of music in Theatrhythm is stunning. Right out of the box, it has 65 songs available—five from each Final Fantasy. These songs range from character and battle themes to each game's intro and ending. As you progress, another twelve songs can be unlocked—not to mention the additional 50 songs planned for release as DLC in the months after the game's launch. So it's a safe bet that while all your favorites may not be available right now, they will be in the near future.