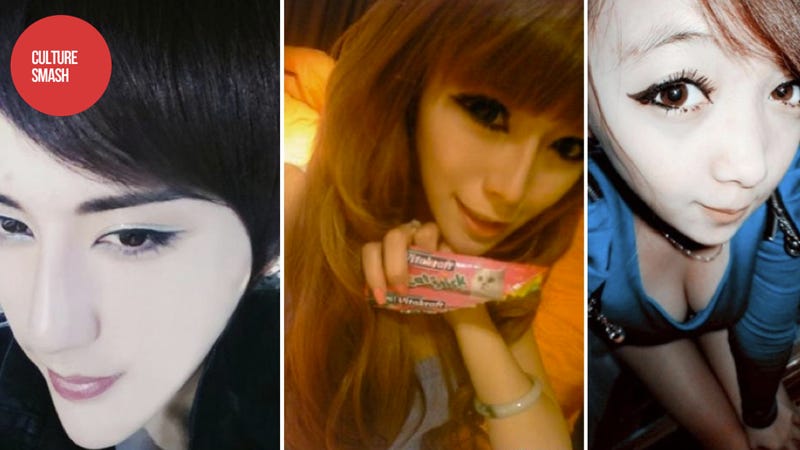 It's the new thing. Apparently! Young Chinese are uploading pic after pic of themselves looking googly-eyed into the camera, sporting sharp threads, and even sharper chins. The "pointy-style" isn't just for girls as some guys are getting in on the act, too.

The look really started to take off last summer when a girl named Koko started uploading photos of herself online. Her features—with giant eyes and a small, pointed chin—looked more like something you'd find in a Japanese manga or anime. Many people in Asia find "small faces" and "big eyes" far more attractive than large, round faces. This is why animated and game characters throughout the continent often have these features.
Online, people in China said they were "terrified" and that Koko "looked like an alien". Some thought this was her natural appearance, while other said she had gotten plastic surgery procedures, such as having her jawbone filed, fillers, or a chin augmentation. Apparently, some women are even ending up with the exact same plastic surgery.