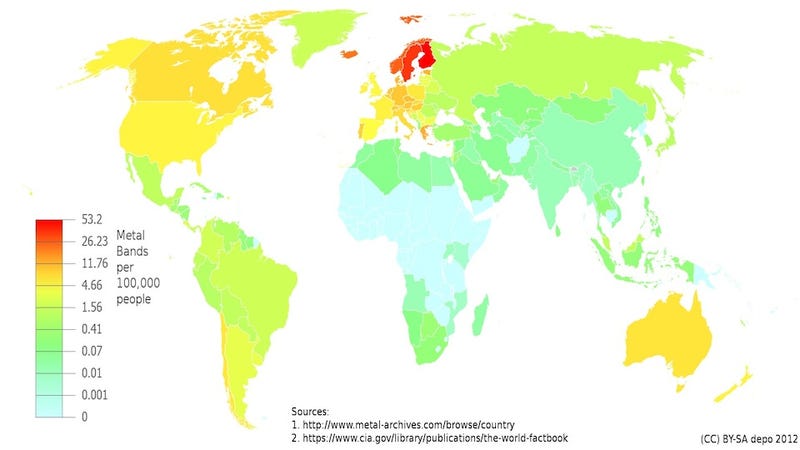 Can you guess where the most metal bands might be? I bet you can. Or you could just check that image, I guess.
Greetings, Kotaku, and welcome to the evening Open Thread. Some fun and provocative things from around the internet for you:
And that's that. Have good open threading, y'all.