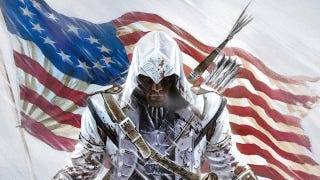 I've heard about three lines from Connor Ratohnhaké:ton, the hero of Assasssin's Creed III and I don't know what to make of him.
The hero of Ubisoft's massive October video game is no Ezio Auditore or even an Altair. He's not a beloved rogue or a noble assassin. He's not the star of multiple games.
He's the new guy, and even in the dozen minutes I've seen of the new game in action, recorded off of a PlayStation 3 development kit, he's been a cipher.