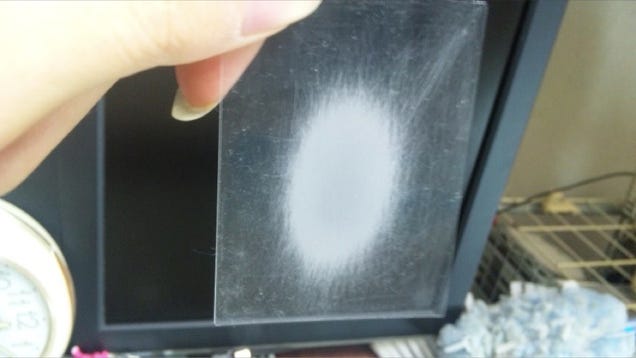 Kid Icarus: Uprising
is a stylus controlled 3DS game. Unless you are press down as hard as you possibly can while using the stylus, your 3DS should be fine! Nintendo builds its products to be tough; it builds them to last.
Some players, however, get way into their stylus play. Check out this screen guard from one Kid Icarus: Uprising player. Not sure whether it was a stylus or a fingernail was used while playing...
[その他]新パルテナの鏡と同時購入した保護シートが早くも真っ白に、という話題で保護シート談義に [■■速報@保管庫(Alt)■■]