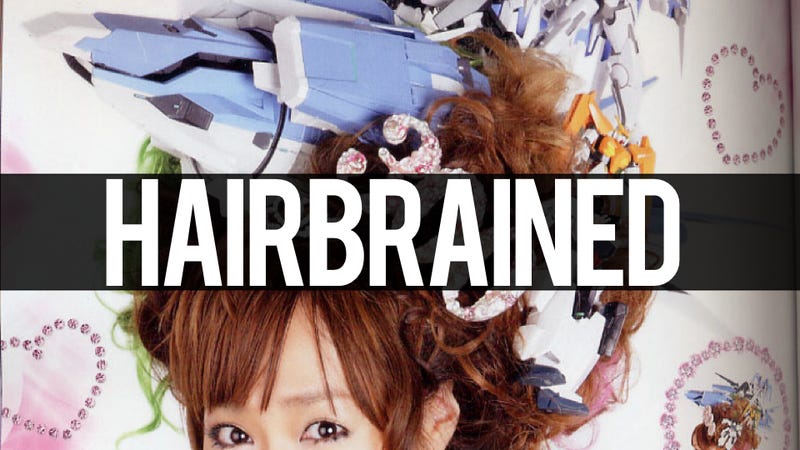 Oh no. Japan can do better—or rather, the girls at fashion magazine Koakuma Ageha can.
How about a headphones hairdo? Or a glasses hairdo? Or cat ears? Or Tokyo Tower? You got it!
While Koakuma Ageha is popular with hostesses (who, infamously, have big hair), I've never actually seen anyone, hostess or not, in Japan with these hairstyles. Thankfully?
Koakuma Ageha girls often appear in Sega's Yakuza games—which typically feature hostesses. They don't typically sport hair like this.