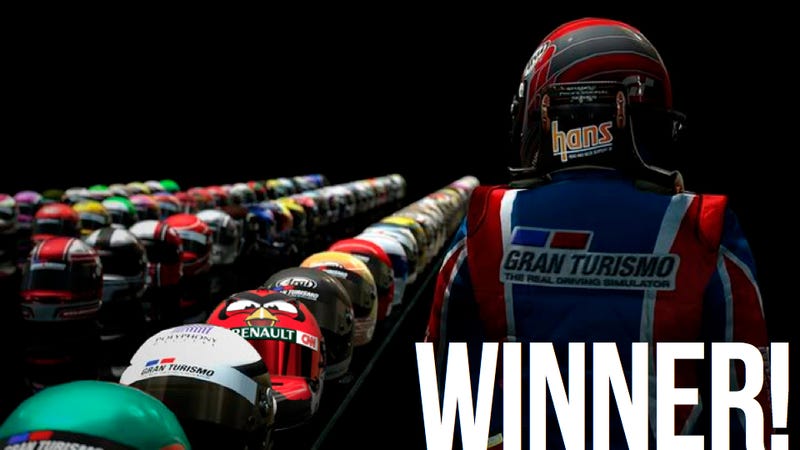 A new helmet design for F1 racer Heikki Kovalainen supplied the exploitable, and 20 of Kotaku's best shoppers supplied the funny for this week's contest. We have all of them inside, plus overall winner Guilherme_B!
Leading off, Brand Sliven (4) and AttorneyAtMusic (3) both had hilarious takes on the same idea. Attorney's is my favorite, it's amazing how the expressions match so perfectly to the colors.
There was tons of helmet porn, by the likes of jersalv1 (11), Kronicus (12), seivewright (15) and Mr. Mister Scarface (13). And BreytonT (5) can't do that, Dave.
Personal favorites: Taliesin_Merlin (18) called back to the 'Donks contest; Vexorg (19) and DeanyINABEARSUIT (7) both supplied spot-on wreckage spectacles. I can just hear those goddamn pigs snorting in derision.
I told Chike X (6) not to use the wooden dick sculpture from Bash's post. He did anyway. Alas. It's still hilarious.