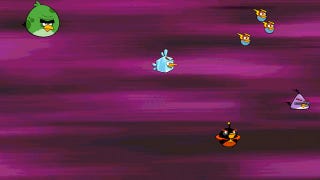 Windows Phone just can't catch a break when it comes to video games, can it?
Consider the fact that the biggest mobile games franchise in the world isn't showing Microsoft's mobile software any love. Angry Birds Space debuted on a slew of platforms yesterday, but WP7 wasn't one of them and Bloomberg News thinks that's a big problem.
And hey, the game's much better this time around! Its tributes to old-school games feel like a bid to court hardcore gamers who look down their noses at Rovio's hit franchise. They want casual and console constituencies to come on down to their good ol' pig-killing party.