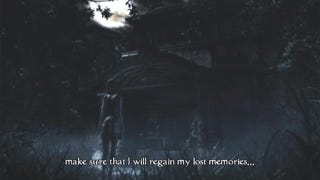 When Fatal Frame 4: Mask of the Lunar Eclipse was first announced at the Tokyo Game Show 2007, horror fans rejoiced. When the E3 gaming expo came the following year with Fatal Frame 4 conspicuously absent, they got worried. And when Nintendo finally announced that the title would not be leaving Japanese shores, they despaired. Some ranted, some raved, and some petitioned. But what could they really do other than wait and hope?
Four years later, they're still waiting.
—Or rather they would be if it weren't for a dedicated group of fans that set about localizing the game themselves. Last week, project lead Colin "Tempus" Noga, and patch programmer Aaron "AerialX" Lindsay told Kotaku the story behind their fan-localization of Fatal Frame 4.