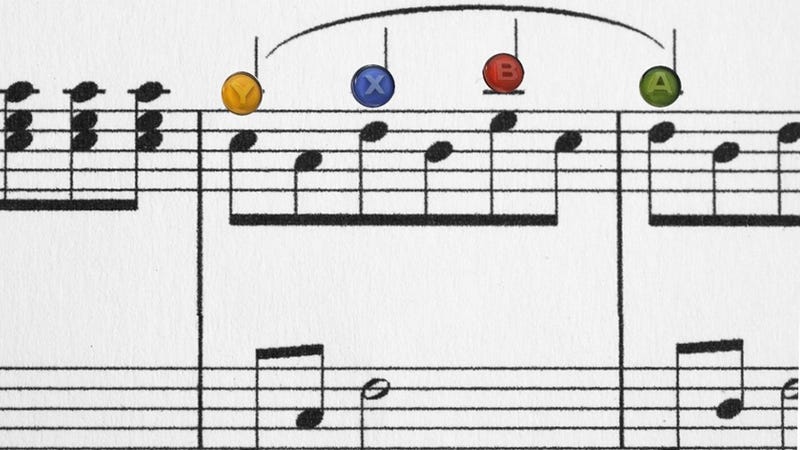 Since well before Kotaku Melodic, I've been writing about and keeping an eye on musical video games. Whenever I talk about "music games," people tend to think of the same kinds of things—plastic musical instrument peripherals and dance pads, Rock Band, Guitar Hero and Dance Dance Revolution.

But actually, most of the music games I've been writing about are nothing like those music-game stalwarts. Game developers, especially indie developers, have become much more creative in how they've started incorporating music into their games. There's something of a movement underway, a new game design philosophy that merges video games and music in ways that are more creative, interesting, and fun than ever before.
Taken separately, it'd be easy to think that these games are just the work of a bunch of game developers who each wanted to do something musical. But taken together, they show something a bit different—the rise of a new type of music game, one that removes peripherals and music "simulation" and connects players directly with the essence of music.
Taken together, these games suggest developers experimenting with games as a new way to experience music.
A lot of this has been about moving away from music performance simulation and towards regular video gaming. Fantastic music games like Beat Sneak Bandit and the upcoming PS Vita game Sound Shapes are less obviously music games than say, Rock Band or Karaoke Revolution. But by removing the musical packaging that accompanies an instrument or microphone, these new games feel somehow more essential and musical as a result.
Bear in mind, I'm the guy who thinks that all games are music, and that some of their most fundamental aspects can be explained musically. So it makes sense that games can just… be games while also being very musical. They don't need to dress it up with a plastic guitar. All they need is to provide players with creative ways to interact with music.