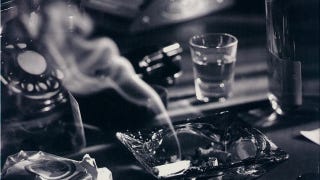 Part of the appeal of Rockstar's LA Noire was the fact it was set in a time period that video games normally avoid like the plague. The hats, the music, the black & white, it should be poison to a generation of gamers accustomed to wars, aliens, sports and fast cars.

But as LA Noire's success shows, there's a market for moody period mysteries. One that 1996 adventure game Noir: A Shadowy Thriller tried its darnedest to cater for.
Developed by TSi, a short-lived California studio and published by 1990's multimedia tragics Cyberdream, Noir was a crude adventure game which basically involved a lot of clicking on stuff.