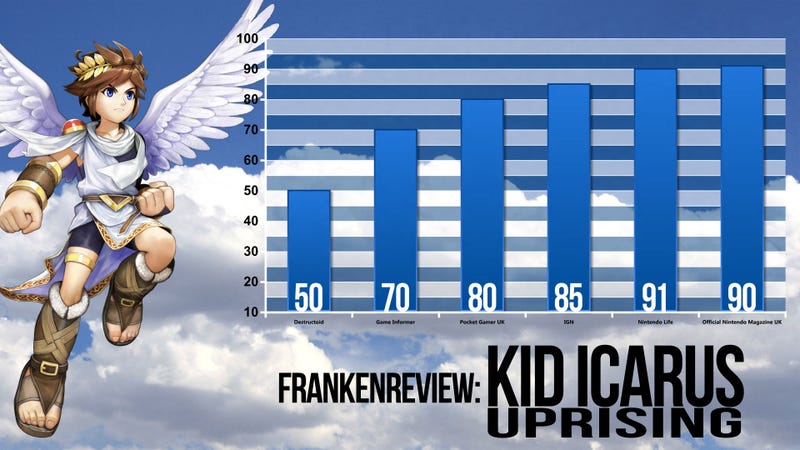 It's been 21 years since the release of the last original Kid Icarus game. That makes hero Pit old enough to drink. Let's see if the assembled game reviewers gave him reason to start.
Kid Icarus: Uprising takes the original heavenly action-platformer from the NES days and transforms it into a third-person shooter. That sentence alone would send many a game reviewer running for the door. What door? I don't know what door. There's got to be a door somewhere they can run for. Unless they're in the middle of a field somewhere, or in an airplane.
Oh god, I hope they weren't in an airplane.
What were we talking about? Kid Icarus: Uprising? I hear that's a funny game. Let's see how funny it is when the assembled game critics get done with it.