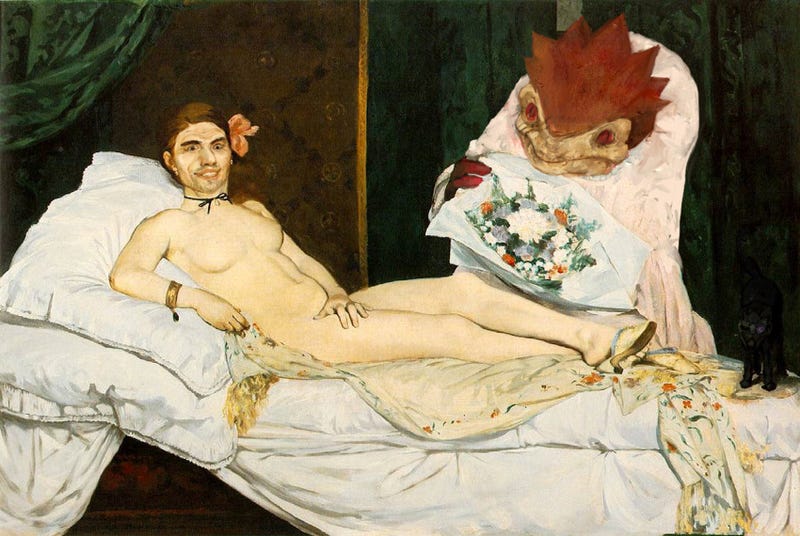 This was once Édouard Manet's controversial work "Olympia". Now it's this.

So how does this work, do you folks choose the 1,000 words, or do I throw out a few to get you started, like "What" or "The" or maybe "Fudge". It's probably best if you just choose your own.
Discovered via a NSFW website you really, really don't want to go to. Seriously. This we can post, as it is at least a work of classical art. The other bits? No way. There's not a Kotaku compromise fish big enough.