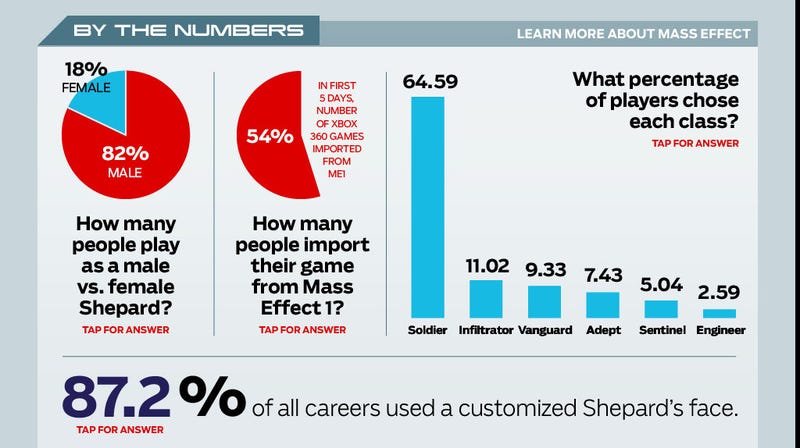 Dear 82% of Mass Effect gamers,
I'm tempted to tell you that you're doing it wrong.
According to The Final Hours of Mass Effect 3, the superb iPad app from journalist Geoff Keighley, the people who make Mass Effect say that only 18% of gamers play as a female Commander Shepard.
And that's not even the worst of it.
Look, I've only played as BroShep during some demos of these games that were given to the press. Maybe he's awesome. Maybe he deserves to have been the face of BioWare's series since day one. So what if Jennifer Hale's voice-acting performance is hailed as one of the most wonderful things in the series! It's not like the New Yorker chose to write about her, not the guy who voice-acts for BroShep.
Fine. I'm in the 18%. We play as FemShep. We reverse our Mass Effect 3 box covers.