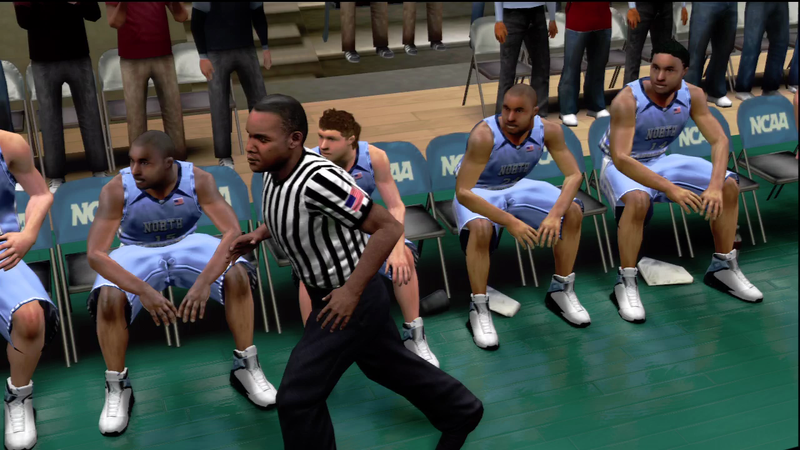 This Saturday was about as throwing-things livid I've been over a sports contest in a decade. The last time I was this angry was in 2003, when Jorge Posada doubled off of Pedro Martinez to tie the seventh game of the American League Championship Series. I kicked a trashcan across the newsroom of the Rocky Mountain News and cursed Grady Little and his mother. Brian Crecente asked the supervising editor to reprimand me.
This time, N.C. State, my alma mater, lost by two points in its conference tournament in a game heavily influenced by terrible officiating. Stoking the anger is the fact we—yes, I'll use "we," as I actually went to the school—lost to our most despised rival, North Carolina. And there is a wide belief among State fans that the ACC officiating is at least reputation-based in how calls are made. Others among us think it is as straight-up rigged as Serie A.
Some of our more analytical alumni (we have a mathematics college, you know) examined the officiating patterns and found North Carolina very much favored in fouls called for and against it in league games—and Duke with a stunning advantage in fouls called despite the fact a third of its shot attempts are three-pointers, which rarely draw a foul. Naturally, my thoughts turned to video games, and whether simulation sports titles would represent any kind of a control in the analysis.
This was a short-lived thought exercise because as any fan knows, video games don't. Not in terms of officiating.
The simulations I run in Biff Tannen's Sports Almanac, and Madden's remarkably successful prediction over the past eight Super Bowls, all leave out one important factor: How the game is called.