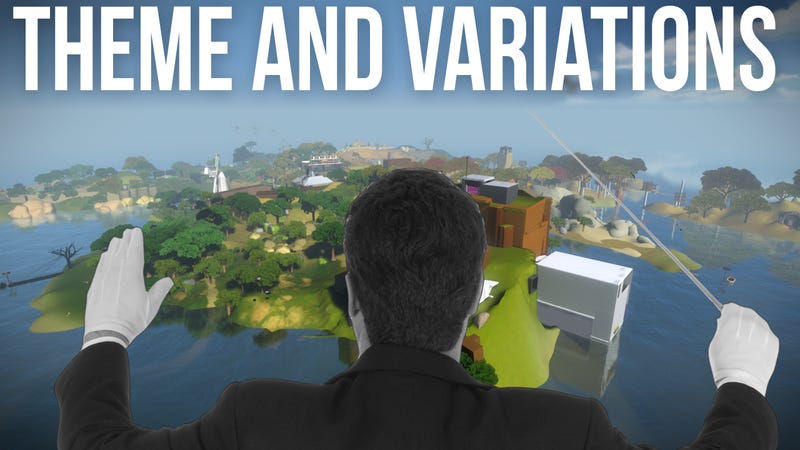 A symphony is a long-form composition, a collection of musical ideas tied together by shared themes and motifs. The composer weaves melodies and harmonies over the span of several movements, knitting them into a sprawling, cohesive whole. That vision is then realized by an orchestra, led by a conductor.

In a lot of ways, Jonathan Blow's upcoming game The Witness is a game design symphony. That may sound grandiose, but I don't mean it in a bland, broad sense. This game is a tightly built set of puzzles and designs, all interlocking and building on one another into a grand finale that ties everything together. The design is the symphony. The game is the orchestra. And you, the player, are the conductor.
Last week during the Game Developers Conference, I had a chance to meet with Blow for a few minutes to take a look at The Witness. I should say here that I'll be talking a bit about the game and how it works; I know that there are those of you who'd like to go into it completely fresh, and if that's you, consider this a spoiler warning.
Sounds simple, right? It is not.
Last week's meeting was far too short to get any sort of sense of this game, but fortunately I'd already played it for a couple of uninterrupted hours at Blow's sparse studio in Emeryville last spring, so I'm already familiar with how the game works.
Around that same time, Stephen Totilo had a hands-on time with the game and was similarly impressed with the richness of the game's design.