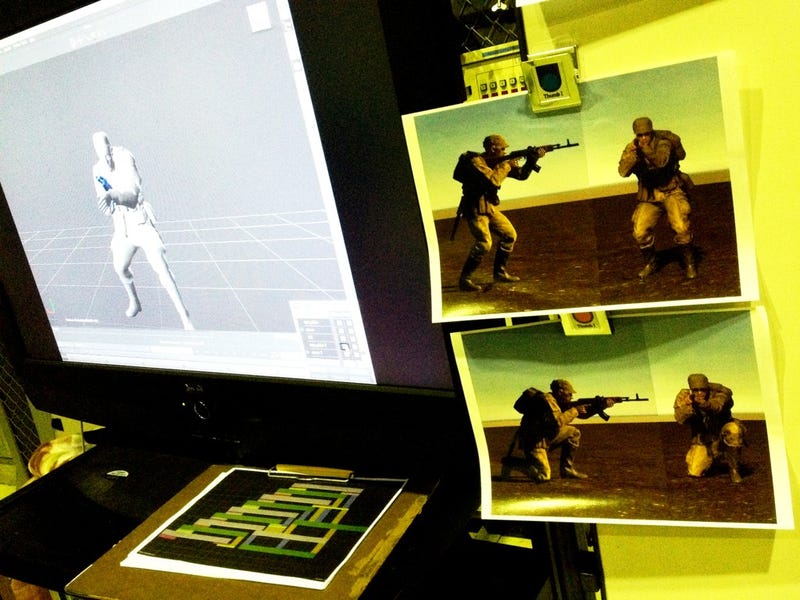 Hideo Kojima, creator of Metal Gear Solid, is not only working on a new game, he's also working on a new game engine. Oh, and he's also hiring up for the "next" Metal Gear. Busy guy!
But Kojima's also been nice enough to provide a peek into what's going on at his studio, Kojima Productions.
Above is motion capture test work, using a new, presumably, in-house system. It's really hard to tell if this motion capture is good or bad. Previously, Kojima has showed more detailed images from its new game engine, which might probably give a better ballpark idea of what to expect.