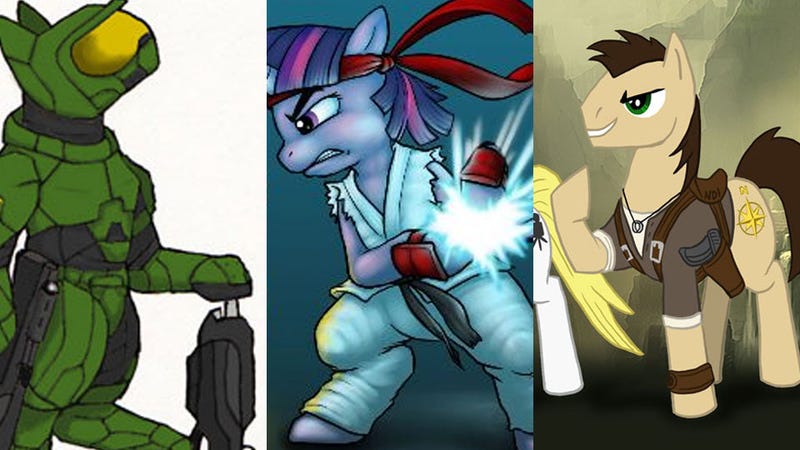 Some would say that the My Little Pony: Friendship is Magic phenomenon has nothing at all to do with video games. I've got several images that prove otherwise.
Grown men in love with a cartoon aimed at little girls? Preposterous! Outrageous! Truly, truly, truly outrageous!
The Brony phenomenon is really nothing new. Over the years boys of all ages have found themselves drawn to the bright and colorful worlds cartoon production companies create in order to capture the hearts of the younger female demographic. Look at She-Ra: Princess of Power or The Powerpuff Girls; neither of these shows were specifically aimed at adult males, yet they watched and enjoyed.
The only difference with My Little Pony: Friendship is Magic is that nowadays folks that enjoy off-kilter things have better means of communicating and finding each other.
The point is that MLP fans are everywhere, and the video game fan/Brony audience crossover is much larger than you probably think. See for yourself!
Final Fantasy Dissidia Duodecim: Friendship is Magic
As you may have seen last week in the Cloud Strife article, Final Fantasy and My Little Pony fans are often one in the same. DeviantArtist LynxGriffin embodies this notion, having painstakingly recreated every single character from the PSP's Dissidia Duodecim in pony form.