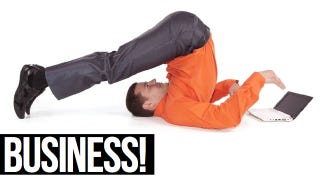 What's happened in the business of video games this past week ...
QUOTE | "We're very far from seeing everything the PS3 can do."–David Cage, designer of Heavy Rain, talking about the still untapped horsepower of the PS3.
QUOTE | "Traditional developers are scared."-Colt McAnlis, Developer Advocate for Google, talking about how game developers feel about the the mobile, social, and web game markets.
QUOTE | "We look at a billion as a very doable number."—Rob Dyer, head of platform partners at Zynga, talking about the number of players Zynga expects to have in the future.