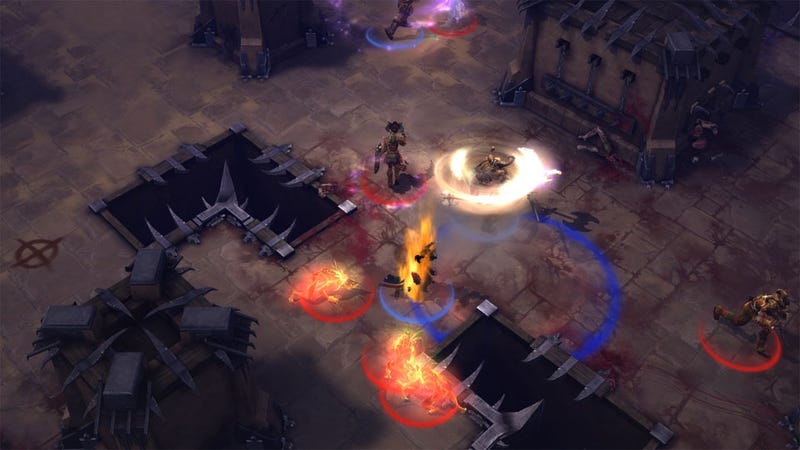 In its continuing quest to release Diablo III sometime before the rabid fanbase burns the building down, Blizzard has decided to drop the game's player-versus-player arena combat feature for release, adding it into the game via patch at a later date.
Diablo III maestro Jay Wilson made the announcement earlier today via the Diablo III website, explaining that the game's PVP systems weren't living up to Blizzard standards. Rather than hold back the game's release until the feature was ready for general consumption, the feature has been held back for further tuning.
While we work on making sure PvP lives up to its full potential, we hope you'll find some consolation in the fact that soon, you'll be having a blast leveling characters, finding items, learning the classes, and perfecting builds…and that when the Arenas do arrive, you'll be all the better prepared for battle.
The up side to this is, of course, we'll be getting our hands on Diablo III single-player and co-op much sooner.
The down side? I was really looking forward to the PVP in Diablo III. In fact, I don't think the phrase "really looking forward to the PVP" has ever crossed my lips before now.