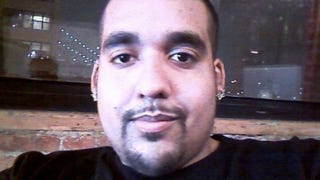 It's now a well-worn adage that online, each of us can be anyone. You recognize an individual by their typed words and actions. It's possible to get to know someone very personally indeed, and yet know virtually nothing about their daily lives. Where do they work? What city do they live in? How do they move through the physical world?
We reported earlier this week on arrests of prominent LulzSec figures. Those arrests were brought about when their leader, Sabu, was caught and became a cooperating witness for the FBI. Hector Xavier Monsegur, of New York, is now thoroughly unmasked as the once-mysterious Sabu.
Under Monsegur's tenure, LulzSec was very busy causing trouble for a few years, targeting BioWare, Microsoft, and Sony, among many others. But what was Monsegur doing with the rest of his life while directing digital mayhem from his PC?
Mostly, it turns out, he was being an absolutely wretched neighbor and a petty criminal.
The FBI reportedly called Monsegur, an unemployed father of two, "brilliant but lazy." The New York Times profiled Monsegur, beginning with his tumultuous childhood and explaining how he became Sabu: