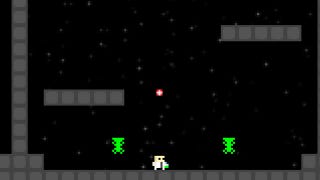 Prototype game Space Station Invaders doesn't look like anything special. It's blocky, a bit clumsy, and derivative. Far from groundbreaking to look at or to play.
However, its design is anything but ordinary. The point of Space Station Invaders isn't so much the game itself, but its designer: an AI program called Angelina.
The New Scientist reports on the project, designed by Michael Cook at Imperial College London. They indicate, "Software that generates video-game artwork, music or even whole levels is not new, but Angelina takes it a step further by creating a simple video game almost entirely from scratch."
Software has been crushing humans at Tic-Tac-Toe for decades. In more recent years, computers have been taught to play Civilization, to kick ass on Jeopardy, and to destroy their human opponents in Rock, Paper, Scissors. But while programs have learned to compete against (and defeat) humans at our games, they have yet to design games for us. Until now, it seems.