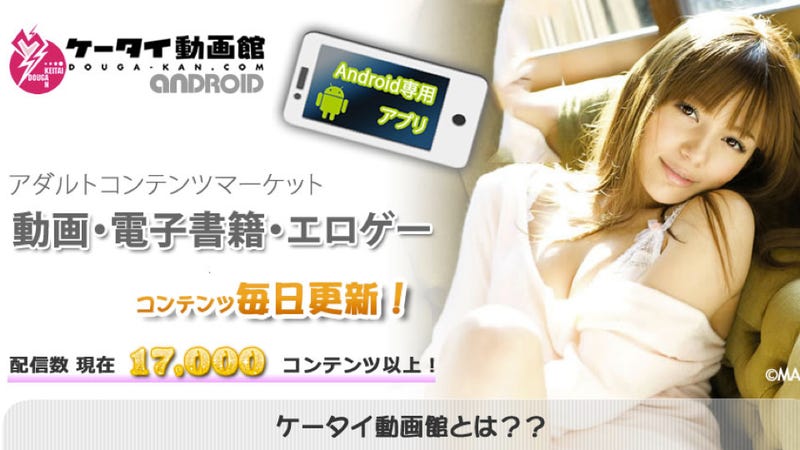 Men aren't the only ones reading adult comics and watching adult videos. (Shocking, I know!) In Japan, there are mature manga and porno flicks for females. Yet, women might feel reluctant to walk into their local convenience store and flip through dirty mags or rent X-rated DVDs at the video store. Good thing there are smartphones!

Japanese Android content company Ai Point has a popular smartphone service dedicated to female comics as well as a adult content site called Keitai Dougakan.
Android site Keitai Dougakan brings offers and array of adult comics and videos via smartphone to its members—a third of which are females. It's not only male-male boys love comics that are popular with females, but hardcore pornography that feature either "handsome" or gay performers. That site also has adult game apps for download as well as fan-made erotic manga.
According to a Keitai Dougakan spokesperson, many female customers are reluctant to purchase or rent adult material in a retail setting, but are more comfortable consuming it via smartphone. It's an increasingly popular way to view adult films.
Last year, when former Metal Gear fan girl Minako Komukai made her dirty movie debut, her flick was released simultaneously on disc and digital formats, such as Keitai Dougakan.