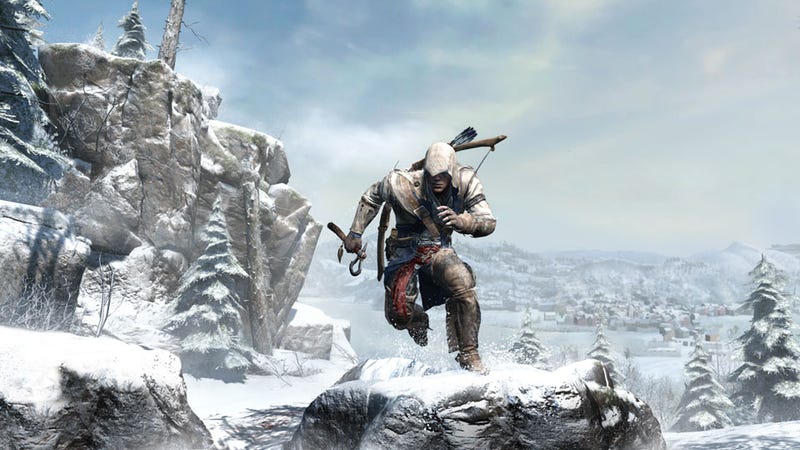 His name is Ratohnhaké:ton, but you can call him Connor. The latest Assassin's Creed hero prowls the Xbox 360, PlayStation 3, and PC frontier on October 31, with work underway on a version for Nintendo's Wii U. It's a game so ambitious Ubisoft created an entirely new game engine just to power it.
That engine is called Ubisoft-AnvilNext, promising "breakthroughs in visual quality, character models and artificial intelligence". From what we've seen so far it's already miles ahead of the engine used in previous AC titles.
It'll need to be in order to capture the full scope of the game's Revolutionary War setting, spanning frontier wilderness and bustling cities alike. Exploring these gorgeous new areas will be Ratohnhaké:ton, half Native American, half English. You can see which side he favors in the first official trailer.