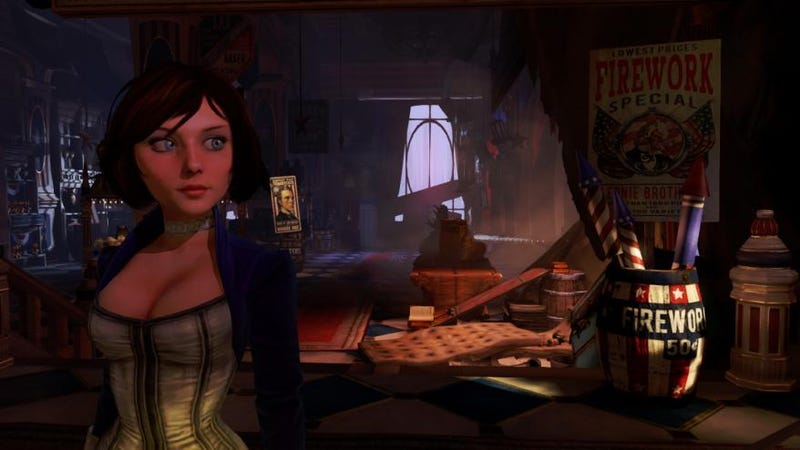 How do you create characters that people care about?
BioShock creator Ken Levine spends a lot of time thinking about that question. He also spends a lot of time thinking about ways to answer that question through video games, a medium that he says has yet to quite master the art of empathy.
Perhaps that's why narrative takes center-stage in BioShock Infinite, the highly-anticipated shooter that Levine and his team at Irrational Games will release this October for Xbox 360, PlayStation 3, and PC. It will tell the story of an ex-Pinkerton agent named Booker DeWitt who enters the floating city of Columbia in order to rescue an imprisoned girl named Elizabeth. The core of Infinite's story, Levine says, is the way in which those two heroes affect one another.