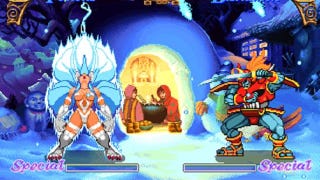 According to a report on VentureBeat, Capcom is currently developing a new entry in the Darkstalkers series of fighting games.
Apparently, it's being produced by Street Fighter IV's Yoshinori Ono. The report also claims the game entered full development late last year, and will run on a modified version of the Street Fighter x Tekken engine.
Darkstalkers is a cult series, adored by fans but mostly known to the masses because it stars an attractive sucubus.