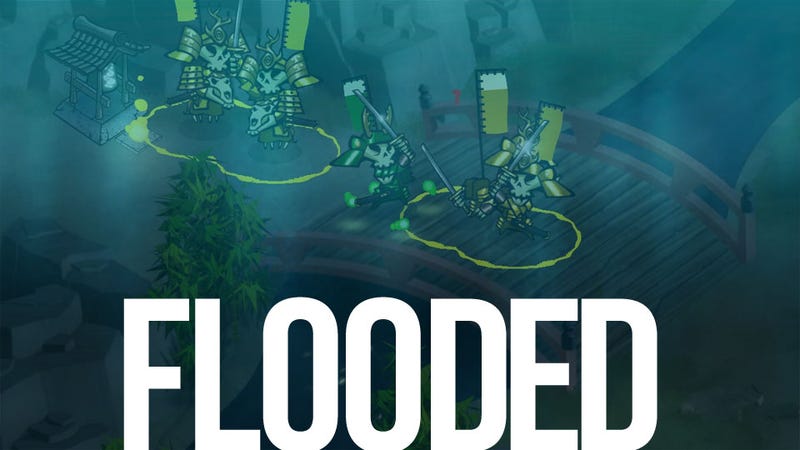 Jake Kazdal did not go to work on Thursday expecting a water main to break over his head—or whatever it was that sent water cascading into his offices while his team was working on their video game.
Video game development and floods don't mix. Not very well.
But lucky for Jake Kazdal, he and his crew at Haunted Temple Studios were able to save a lot of precious stuff. And their game, the very cool Advance Wars-esque Skulls of the Shogun—is intact.