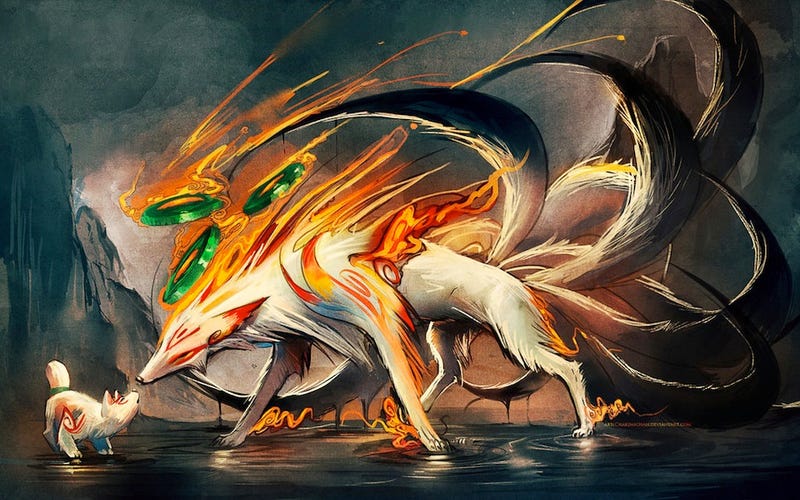 Foxified | Okami is not a fox, sure, but this is still awesome.
(Sakimichan)
---
Announced this weekend for a June release in Japan, the first pair of main series Pokémon titles with the number two in the title will be hitting North America and Europe this fall. More »
---
Apple needs Gaming as much as Gaming needs Apple. The games business at Apple currently is, as Steve Jobs said about the Apple TV, a "hobby". Tim Cook agrees – you guys aren't changing the world with this one. More »
---
With Pokémon Black 2 and White 2 on the way, commenter Daemon_Gildas has submitted a timely list of suggestions for freshening up a franchise that hasn't changed all that much in the past 16 years.
Dear Nintendo and/or Game Freak,
I'm going to give you a list that would make the Pokémon series... More »
---
It's okay to bring a knife to a gun fight, but it's not okay to steal somebody's kill in Battlefield 3.
Just ask the folks behind Snarky Entertainment, who released this snarky, entertaining Battlefield-themed video last week. More »
---
The two men who won an early copy of Mass Effect 3 this weekend may have broken both state and federal laws by trying to raffle it off.
Two weeks ago, publisher Electronic Arts took copies of the sci-fi role-playing game and launched them into space on weather balloons. More »
---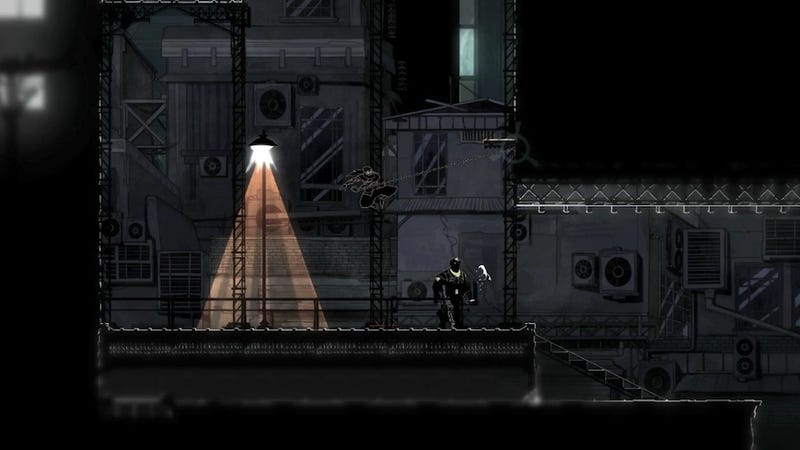 Well this is some creative marketing. Head on over to markoftheninja.com to play through a ninja-centric text adventure game. It's called "Mark of the Ninja," and it's brought to you by Klei Entertainment, makers of Shank.
(Well, it's not really a "text adventure" game like Zork or The Lurking... More »
---
It wasn't a serious question, but I did ask it.
And they answered.
I was talking to BioWare co-founders, doctors Greg Zeschuk and Ray Muzyka, about a lot of things during an interview earlier this month in Las Vegas. More »
---