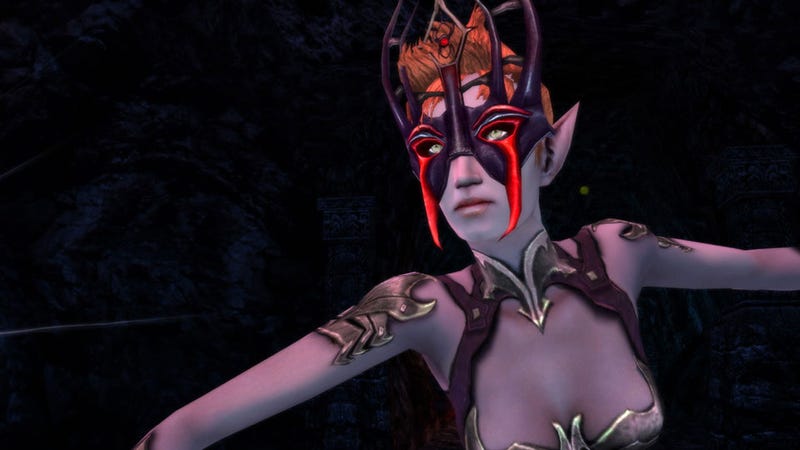 Can you believe Dungeons & Dragons Online turns six-years-old tomorrow? They grow up so fast. Turbine celebrates with the release date and extensive preorder bonuses for the massively multiplayer online role-playing game's world-hopping expansion pack, Menace of the Underdark.
In the six years since Dungeons & Dragons Online first launched (as Dungeons & Dragons Online: Stormreach), we've see the game draw massive launch crowds, had those massive launch crowds dwindle, and then experience a massive upsurge thanks to the adoption of a free-to-play model. And here I was pretty sure it was going to die a violent, messy death.
But now it's been around for half a dozen years, and the first expansion pack is just months away. Game update 13: Web of Chaos launches today, leading up to the expansion's Jun 25 debut.
Not only does Menace of the Underdark introduce players to the popular Forgotten Realms setting, it introduces a new class — the Druid — and sees players delving into one of the greatest pen-and-paper RPG dungeons of all-time, the spider-infested Underdark.