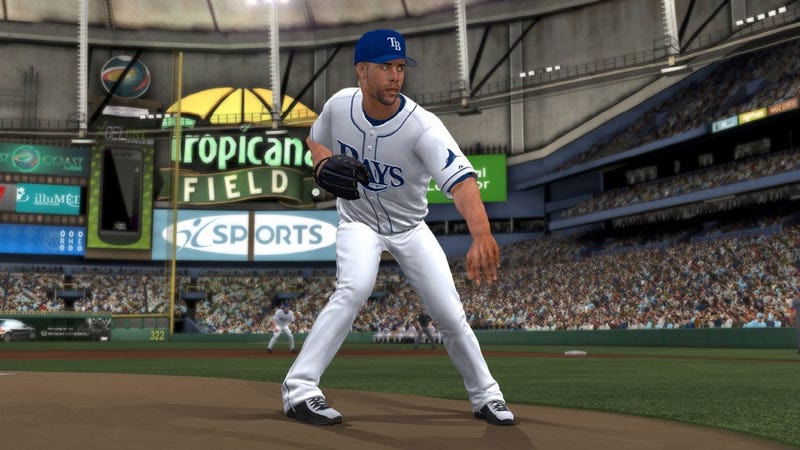 News and notes from around the world of sports video gaming:
• Major League Baseball 2K12 will release its demo on Tuesday, 2K Sports said today. Still no word from Sony regarding a demo for MLB 12 The Show.
The demo will rematch the St. Louis Cardinals and Texas Rangers, the two teams from last year's World Series, won by the Cardinals in seven games. If it's using base rosters from the disc shipping on March 6, this will be your first opportunity to see what the Cardinals are like without Albert Pujols, who signed with the Los Angeles Angels during the offseason.
For more details on this year's game, check out my hands-on preview with it from January. Kotaku contacted a Sony representative about a possible demo after 2K's announcement, but heard nothing back as of publication time.