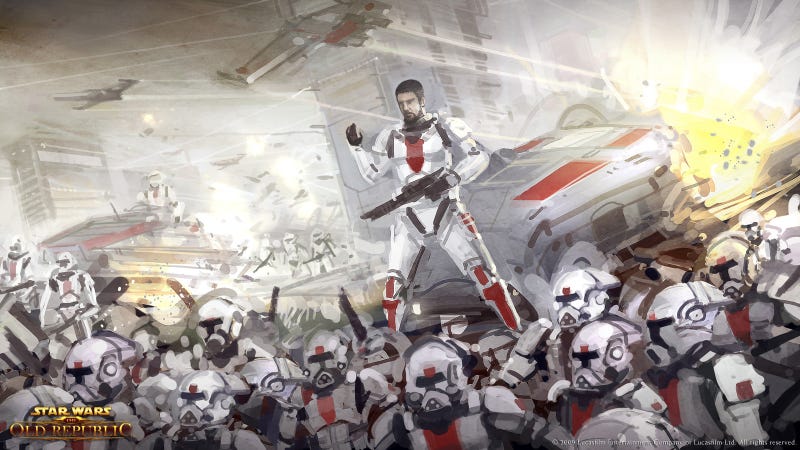 The average player of the massively multiplayer game Star Wars: The Old Republic plays the game between four and six hours per session, according to one of the chief architects of the game.
"When they play, their sessions are absurd," Greg Zeschuk, head of BioWare Austin, the studio leading continued development of the game told me during a recent interview. "What it implies is that we've managed to pull off this 'just-one-more-quest, just-one-more-thing' feeling. I find myself doing that all the time. I just get sucked back in. The playing of the game is off the charts."
Last month, EA, which owns BioWare, revealed that the game had attracted 1.7-million registered users off of sales of about 2 million copies of the game.