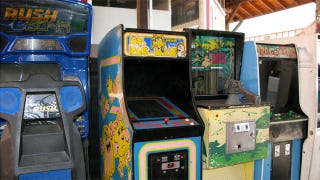 Preservation of any art or technology is always a tricky business, and it's no secret that video game preservation is particularly thorny.
Because games are so intertwined with the platforms on which we play them, we lose a number of them just as our platforms evolve. (For example, I recently found two old favorites on 3.5" floppy as I cleaned out a cabinet, but among the four PCs currently in our home, not one has a floppy drive.) And then of course there is the standard attrition that comes with time, as people retire and attics get cleaned out.
Gamasutra ran a three-part feature last year looking at classic game preservation, examining the problems of lost code, trashed boxes, and the museums and archives that attempt to put it all back together. This year, they're following up with more studios, publishers, and developers working in the 21st century to ask what they're doing to preserve their current work for the future.
While the offices and garages that held much of the game work done in the 1970s and 1980s have long since been cleaned out, current developers tend to be more aware that their notes, materials, and code may be wanted in the future. With digital storage now plentiful and the advent of cloud-based access, developers can preserve material much more easily than in the past — but not all necessarily do.
In the piece, game developer Warren Spector, known for his work on Deus Ex and Epic Mickey, among other titles, zeroes in on one of the core problems with preservation in any medium, but particularly gaming: